We challenge you to make a single shot 90 second film!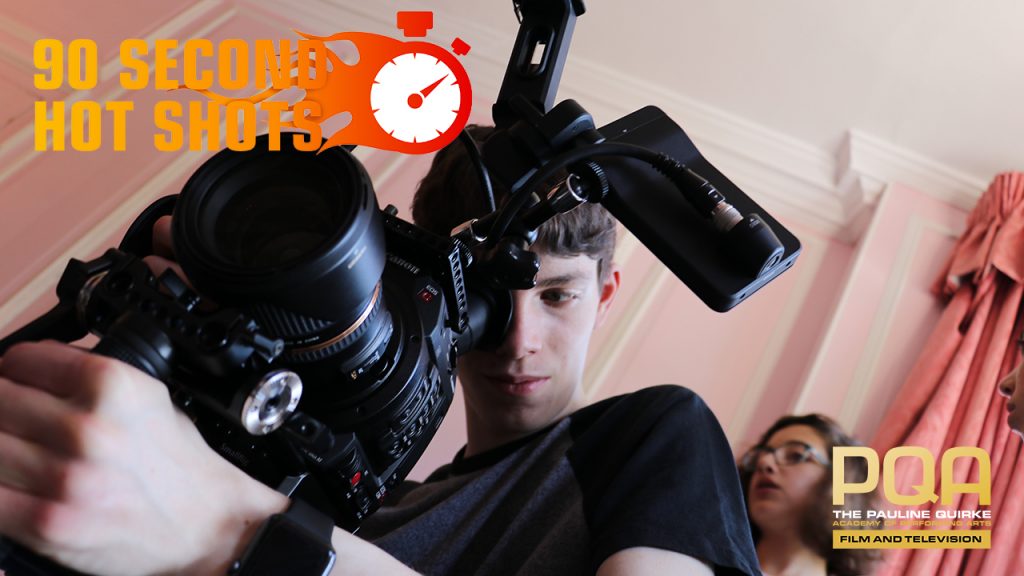 Your Academies 90 Second Hot Shots can be of any genre and it can be about absolutely any subject but it must only be one single shot and it must be exactly 90 seconds in duration.
By single shot we mean the film must have no editing, i.e. no visible cuts or invisible cuts! It does not mean you only have one take to get it right, you can do as many takes as needed but you can only select the best one and submit that after you have completed post-production such as music, sound effects, titles and credits.
We are looking for creative camera work and clever cast choreography, something that makes us sit back and think wow, how did they do that.
This competition can be run at anytime over the 2019-20 Academy year, judging will take place at the end of each term with winners announced after Christmas, Easter and Summer. A selection of winning and runner-up films will be screened at one of the PQA Film Festivals in 2020 and broadcast on PQATV!
To give you an idea of what a one shot film is, PQATV made this fun example for you below… enjoy!
---