PQA Script To Screen 2019
Do you love filmmaking or are you an aspiring screen actor?
Want to make a short film in a week over the Summer?
We are now open for applications for Summer 2019!
Over five days participants will devise and shoot a high production value short film with a professional crew mentoring every step of the way. Students will work in industry focussed production teams and roles, with professional filmmakers and technicians.
The films will be screened at a London event and will be entered into film festivals worldwide, plus broadcast online on PQATV.com. Everyone will also come away with a PQA Script to Screen qualification certificate in Screen Acting or Digital Filmmaking.
Applicants choose to apply as either a Screen Actor or a Filmmaker, and will work in that chosen role over the five days.
Dates: 19th – 23rd August 2019
Venue: Woodrow High House, Cherry Lane, Amersham, HP7 0QG
Cost: £595 – includes accommodation and all drinks and meals.
Questions should be directed to louise.cooke@pqacademy.com
The deadline for applications is midnight 30th July 2019.
*If you do not hear from us within 2 weeks of submitting your application please email info@pqatv.com, thank you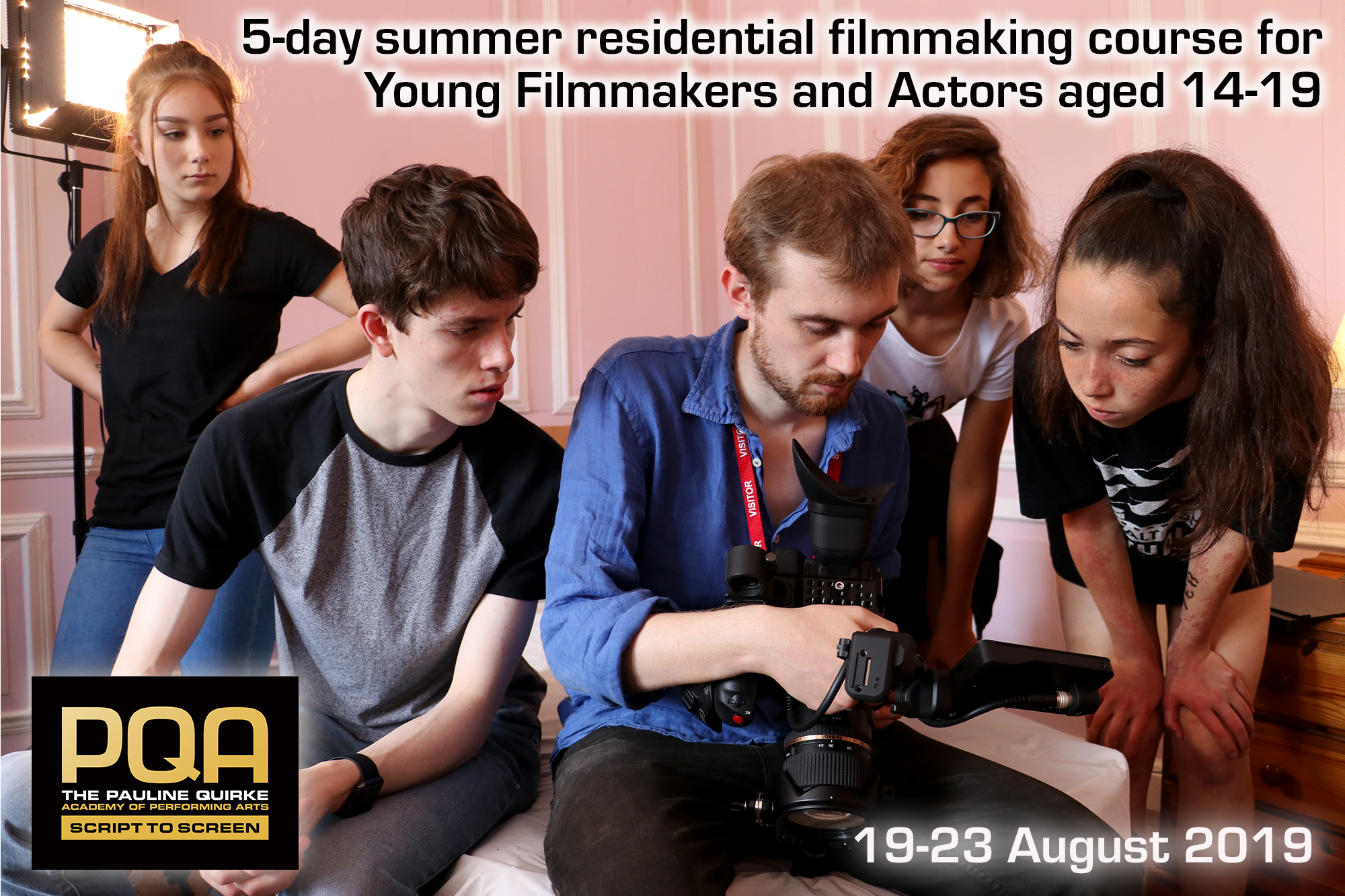 ---