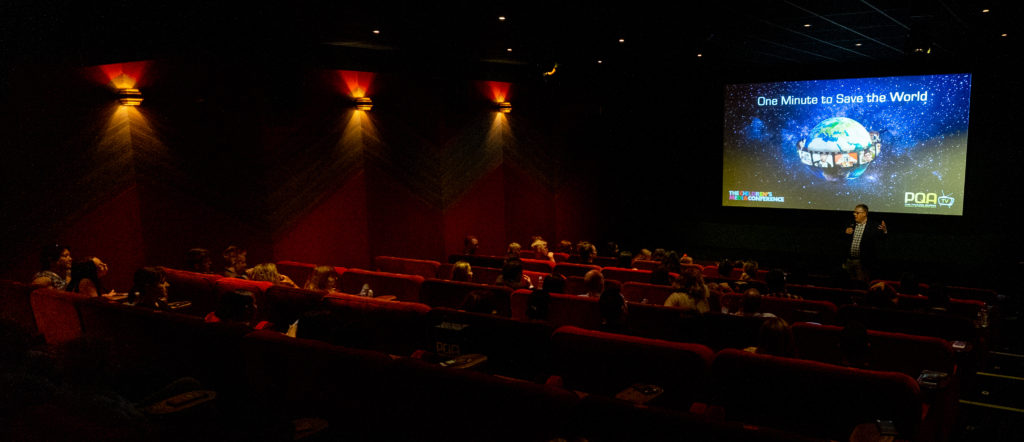 PQATV and the Children's Media Conference challenged young people under 19 to make a short on the theme: 'One Minute to Save the World'. We asked for a film that's authentic to them, about something they believe in, and to make us think.
On 31st August PQATV in partnership with the Children's Media Conference held the screening and awards event for the inaugural competition. The event was attended by members of the CMC advisory committee along with the CMC's Editorial Director Greg Childs who were on hand to offer career advise to the young creatives. The overall winner and runner up films were voted for by over 300 industry delegetes who attended this years conference. Also in attendance were two of this years BAFTA Changemakers Noga Levy-Rapoport and Brandon Relph who handed out a special Changemaker Jury award which was extra special as this was an an award for a young person voted for by their peers.
Winners and Runner Ups!
Overall Winner:Limitless, directed by Annette Hannah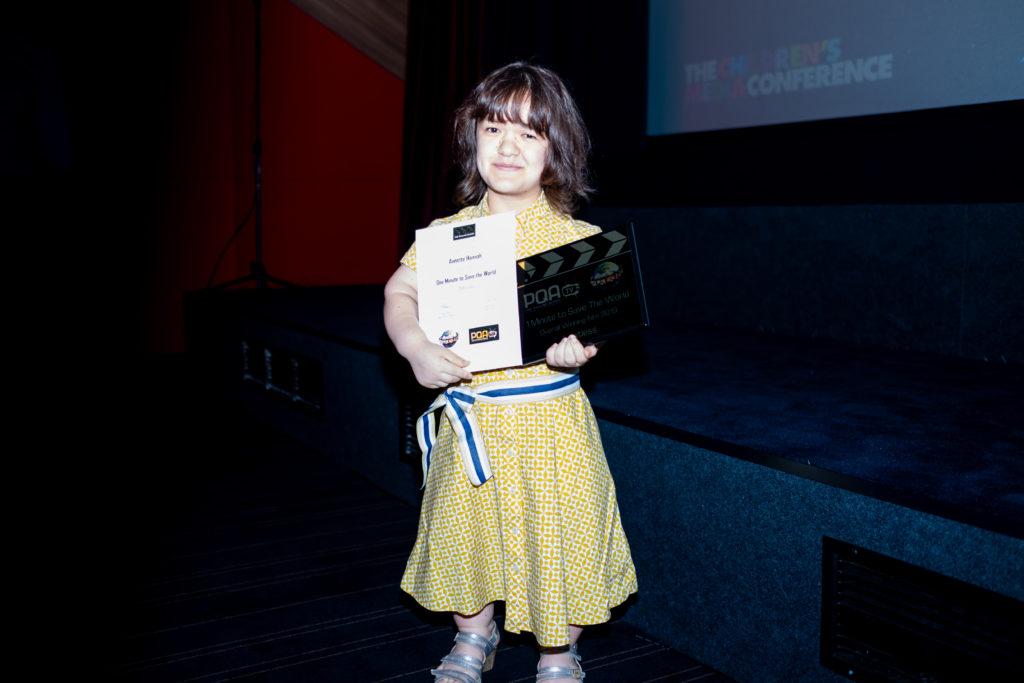 Changemaker Jury Award: Nature's Child, directed by Eden Quine-Taylor 

Runner Up: Children's Right: Directed by Tilly Mae Jones 

Runner Up: Runner Up: It's Not To Late: Directed by Will Stogden

Runner Up: The Choice: Directed by Louie Fellows & Amy Newman 

Runner Up: You Are Not Alone: Directed by Jessica Devonald, Sofia Piletto, Katharine Smallacombe Riley, Anna Tresigne, Rhea Sahib & Stella Parkinson
And a massive well done to all the other finalists,
Butterfly Botox: Directed by Charlie Hills 
Dare to Change: Directed by Dylan Scott & Romain Soubes Goldman
One Person Can Save the World: Directed by Satie Polidoro-Thursby
Plastic World: Directed by Iyla Small, Sophie O'Neill & Neve Rich 
The Magic Money Tree: Directed by Jacob Michel
Uranium Oven: Directed by Jack Thompson & Tyler Smith 
Zoo: Directed by Mia-Mai Costelloe – Densem, Sophia Kazarian, Ella-Scarlett Gallart Houghton, Jaime Roberts, Ava Abel & Athena Buque 
Just Imagine: Directed by Armann Graves, Tia Kufuor, Sophie Martin, Honor Mohan, Tobias Nash, Ellesha Patel & Shannikay Burke
Another Story: Directed by Thaisa Smart, Amelie Bridge, Alba McCann-Carrasco, Kenya Richards & Leah Odell Angba
Watch all 15 films here
---