Summer Holiday Mobile Filmmaking Competition!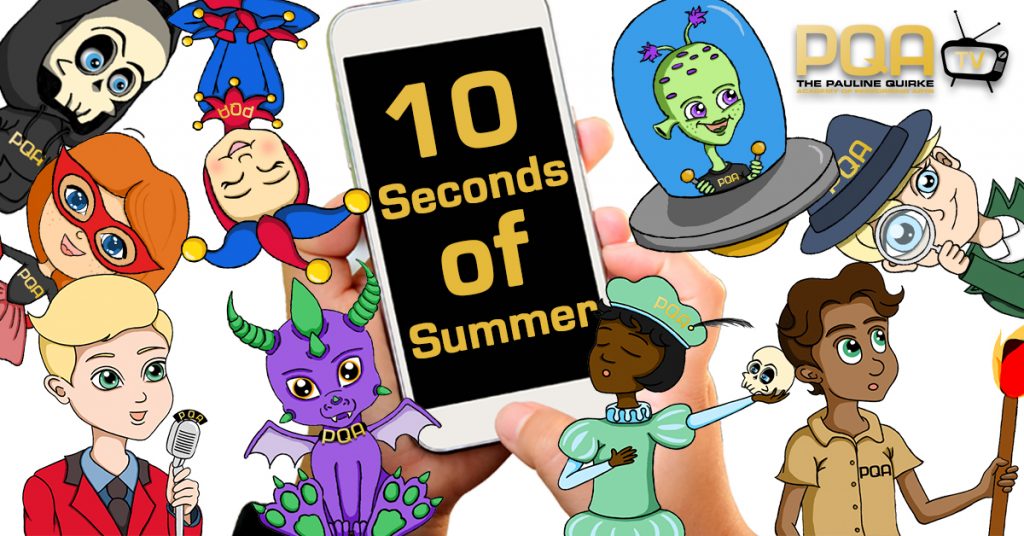 Your challenge, should you choose to accept it, is to produce a 10 second vertical film over the summer holiday.
The winning film and runners-up will be screened at the North and South PQA Film Festivals 2019 and broadcast on PQATV.com. The overall winning filmmaker will receive a DSLR camera and accessories worth £500!
You will receive a postcard in your Creative Stages Report pack featuring one of the PQATV characters below and your film must feature this character or it must appear in a shot of your film.
Films must be be vertical, this means you need to hold your phone upright rather than horizontal and your film must be exactly 10 seconds long, no shorter no longer!
Watch our example below!
Send your finished films to info@pqatv.com by the deadline of Saturday 7th September. Please make sure the file for your film is labeled as the title of your film for example: the_garden.mp4
---