Macmillan Children's Books and the Pauline Quirke Academy of Performing Arts are pleased to announce a new partnership, which will encourage children and families to settle down together in front of a weekly broadcast to listen to a picture book story read just for them by Pauline Quirke.
Catch up on the series here
The opening Story Time is Monkey Puzzle, written by Julia Donaldson and Axel Scheffler, and marks the 20th anniversary of this favourite picture book story. Other stories to follow, include favourite names from the Macmillan Children's Books and Two Hoots picture books lists, from Emily Gravett to Rebecca Cobb, Jill Murphy and David Roberts.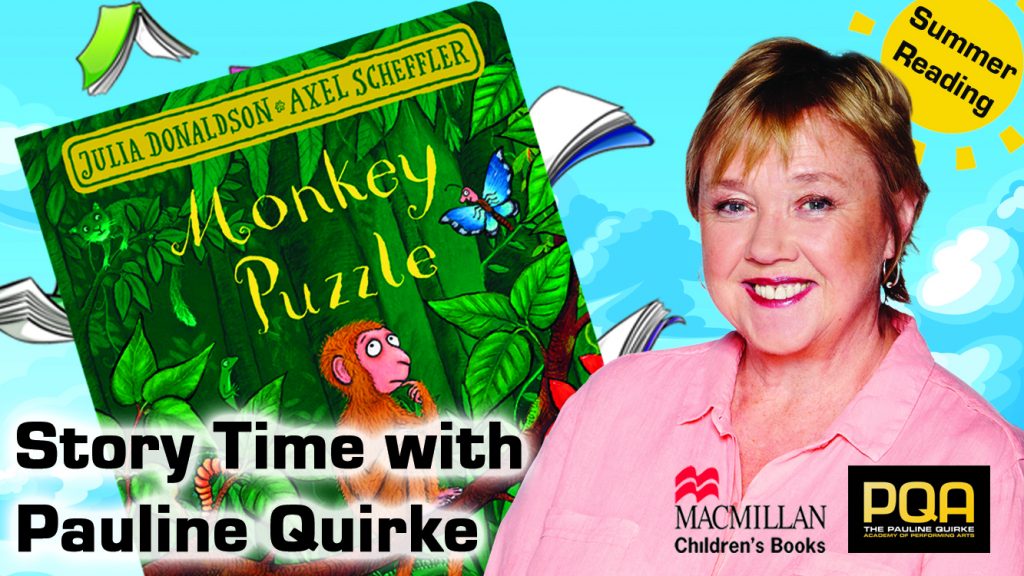 Pauline Quirke says, "It's a very difficult and strange time for everyone and reading your favourite story can help you to relax and take your mind off everything else that is happening in the real world. That is why I wanted to partner with Macmillan Children's Books to bring Story Time to children and parents across the UK, in the hope we can provide a little bit of respite amongst the daily worries and concerns.
"Macmillan have a wonderful range of children's books, many of which I have read to my children and grandchildren. Within every book there is a lesson to be learnt, usually with some humour along the way. I'm sure many of our PQA students have also enjoyed these books at some point in their childhood."
Belinda Ioni Rasmussen, Publisher at Macmillan Children's Books adds, "We are delighted to be working with Pauline and her team on Story Time. These broadcasts are perfectly placed for families to settle down to listen, watch and enjoy together. During this extraordinary time, stories offer some relief and an escape from the pressures around us. We are also keenly aware that with schools being unable to open and summer holidays coming up, that reading for pleasure and sharing stories is more important than ever." 
---