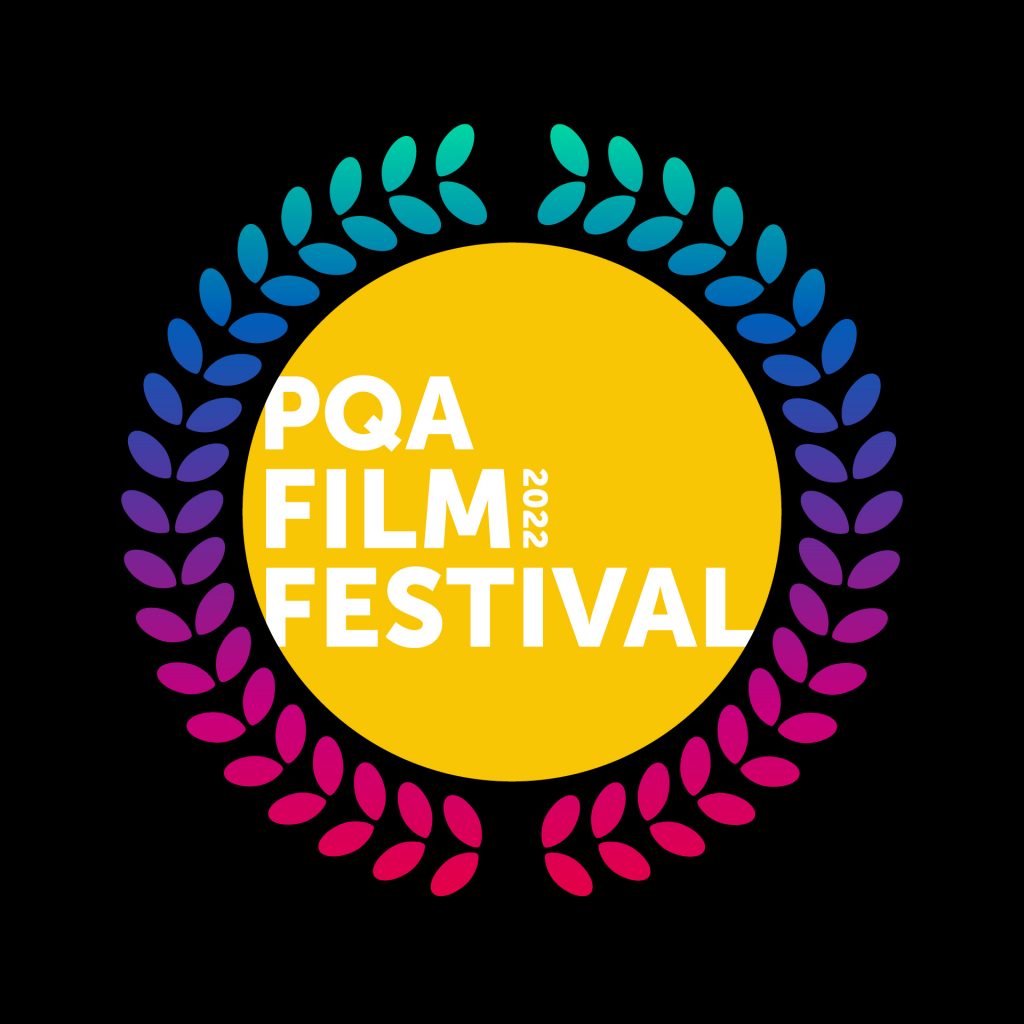 The time has arrived to announce the incredible line-up of Official Selection films that makes up the North and South PQA Film Festivals 2022!
We received over 500 submissions from across our Academies which made the judging process really tough. The creativity and filmmaking talent displayed in these submissions was the best we have seen yet!
From school invading aliens to vampire office workers; from classes for ghouls to seasonal spirits.
The selected films will be screened at Cineworld Sheffield on Sunday 16th October, and at BFI Southbank London on Sunday 30th Sunday, with students, teachers, and parents getting to enjoy their work on the big screens after three years of online Film Festival screenings.
Northern Regional Green Official Selection
Cavern of the Crooked Nose – PQA Bury AM
Decoration Takeover – PQA Harrogate PM
Detectives Bob and Bobby & The Gold Thief – PQA Scarborough
Disco Destiny – PQA Harrogate AM
Dream – PQA Southport AM
Kandi Cubes – PQA Cleethorpes PM
Matilda (Group 2) – PQA Leicester PM
Moving Forward – PQA Doncaster PM
No Bullying – PQA Stockport AM
Sherlock Holmes Saves The Day – PQA Sheffield AM
Shine by Seth – PQA Rugby
Show and Tell – PQA Leeds Bradford PM
The Locked Locker and the Pickle – PQA Warrington AM
The Serious Investigation – PQA Hull PM
The Spirit of the Seasons – PQA Fylde
The Wrestle – PQA Tees Valley AM
Zombies Come To Sports Day – PQA Sutton Coldfield AM
Northern Regional Blue Official Selection
2 Players – PQA Southport AM
Classic Horror Halloween – PQA Bolton
Haunted House – PQA Barnsley AM
Matilda (Group 2) – BSC – PQA Leicester PM
Milkman – PQA Barnsley PM
My Dream Of School – PQA Wirral AM
One Last Shot – PQA Wolverhampton AM
Rubberchickapocolypse – PQA Lichfield
Siblings – PQA Barnsley AM
The Biscuit – PQA Cleethorpes PM
The Messenger – PQA Fylde
Too Much For Ghost Hunters – PQA Scarborough AM
Welcome To PQA – PQA Glasgow
Yoke Planet – PQA Doncaster PM
Northern Regional Red Official Selection
Below The Breadline – PQA Wirral AM
Not Your Fault – PQA Cleethorpes PM
Power – PQA Scarborough AM
Results Day by Natalie – PQA Derby
Return of the Jedi – BSC – PQA Sutton Coldfield PM
Room J2 – PQA Stockport AM
Schools Out – PQA Middlesbrough
So This Is My Life Now – PQA Doncaster AM
Spiderman – PQA Glasgow
Teacher Training Day – PQA Scarborough AM
The Bottle – PQA Wirral PM
The Detention Club – PQA Fylde
The Five Doctors – PQA Tees Valley PM
The Suspect – PQA Doncaster AM
WildWatch – PQA Cleethorpes PM
Wizard of Oz – BSC – PQA Leicester AM
Northern Regional Whole Academy Official Selection
In My Heart Again – PQA Wolverhampton AM
The Christmas Bell – PQA Scarborough
The Field Trip – PQA Darlington
The Mystery of the Bafana Wand – PQA Middlesbrough
The Time Of Our Lives – PQA Tees Valley
Wonderland – PQA Bury AM
Southern Regional Green Official Selection
Chocolate Cake – PQA Eastleigh AM
Face-Off – PQA Ealing PM
Furry Apocalypse – PQA Bicester AM
Grease – PQA Uxbridge AM
Have You Seen Scales? – PQA Thanet PM
iFairy – PQA Maidstone
Jack Frost – PQA Eastleigh PM
Killer Duck – PQA Ipswich AM
Lemonade – PQA Thanet AM
Loading – PQA Bishops Stortford Friday
Maze of Horror – PQA Peterborough PM
Mrs No and Mrs Whatever – PQA Enfield
Salut – PQA Ashford FR
Save The Planet – PQA Mallorca
Scaredy-Cat – PQA Ealing AM
School of Halloween – PQA Bedford AM
Shaking Up Shakespeare – PQA Torbay
Sorry I'm Late – PQA Richmond AM
The Alliance – PQA Northampton AM
The Love Race – PQA Hertford AM
The Poppets In Space – PQA Ealing AM
The Sleepover – PQA Bedford FR
The Tale of the Grumpy Cat – PQA Finchley AM
The Worries by John Foster – PQA Northampton PM
Tom Tom The Dancing Clown – PQA Tunbridge Wells
TV Madness – PQA Hertford PM
Where is my Teddy? – PQA Enfield
Why did the Chicken Cross the Road? – PQA Milton Keynes AM
Young Jubilee Ice Cream Competition – PQA Ashford AM
Southern Regional Blue Official Selection
A Case of Keys – PQA Thanet AM
A Super Documentary – PQA Finchley AM
Adventures in Reading by Elysia Roberts – PQA Bromley
Angel – PQA Reading AM & PM
Back In Time – PQA Tunbridge Wells
Bad Luck – PQA Aylesbury PM
Dolls – PQA Mallorca
Double Homislice – PQA Plymouth AM
Droppings – PQA Thanet PM
Food Fight! – PQA Wickford PM
Ghost Class – PQA Mallorca
Impossible Dream – PQA Mallorca
My Grandad – PQA Ipswich AM
Race to Detention – PQA Ashford FR
Ruby's Cube – PQA Enfield
Siblings – PQA Ashford AM
The Children's Doctor – PQA Bedford FR
The Exclusive Party – PQA Hertford PM
The Following – PQA Bishops Stortford Friday
The Homework Quest -PQA Milton Keynes AM
The Wardrobe of Rhymes by Eloise Rousseau – PQA Canterbury
Tiger Stew – PQA Brighton
Who Are You? – PQA Bicester
Southern Regional Red Official Selection
Anything Ghost – PQA St Albans
Archibald and the Missile of Death – PQA Brighton
Back To The Future Diner Scene – PQA Rochester PM
Cold Case – PQA Tunbridge Wells
Covid Planet II – PQA Ipswich PM
Envy – PQA Canterbury AM
File Unreadable – PQA Enfield
Magnidie – PQA Dulwich PM
Martin's Missing – PQA Milton Keynes AM
Moon Mission – PQA Bicester AM
Murder on the Mopped floor – PQA Bishops Stortford FR
Natural Beauty by Madison Stevens – PQA Swindon
Norah Dee Explorah – PQA Hertford PM
Pasta Parcel – PQA Cardiff AM
Pirate Camp – PQA Milton Keynes PM
Rock Paper Scissors – PQA Maidenhead
Rogue Element – PQA Enfield
Smoke & Mirrors – PQA Hertford AM
Spanish Exchange – PQA Thanet AM
The Christmas Nativity – PQA Enfield
The Christmas Wish – PQA Aylesbury AM
The Hospital – PQA Bedford FR
The Story – PQA Mallorca
Totally Normal Office – PQA Rochester AM
We will remember them – PQA Ipswich AM
Youth – PQA Richmond PM
Zoo World – PQA Bedford AM
Southern Regional Whole Academy Official Selection
The Fairytale Mashup -PQA Milton Keynes AM/PM
Monsters Anonymous -PQA Tunbridge Wells
The Failing Academy – PQA Hertford AM
---