Aspiring screenwriters! Get your short film made by a professional crew!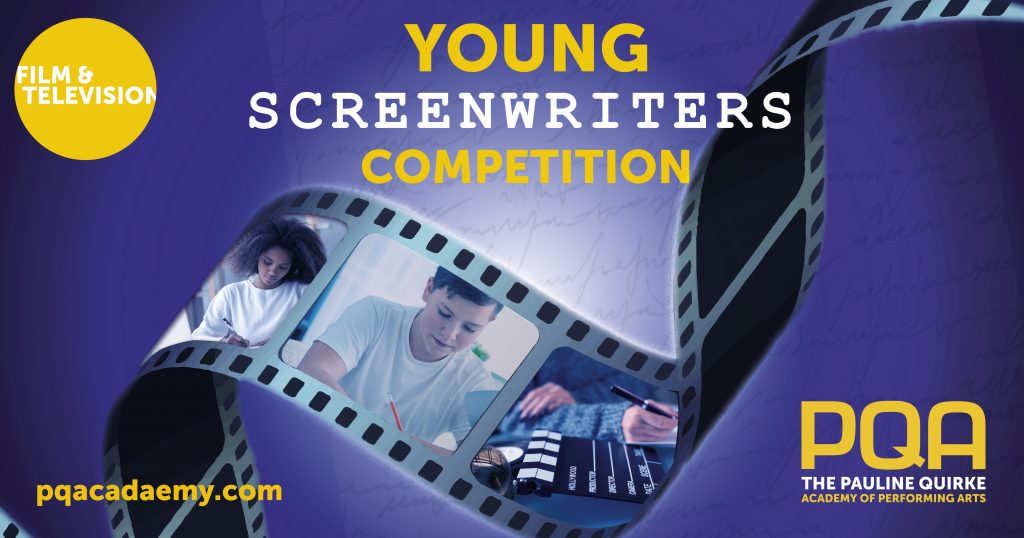 The PQA Young Screenwriter competition is back!
Open to all PQA students of any age, this competition can be completed during academy time or at home.
PQA offers students the chance to have their short film idea made by a professional crew. The winning student will be part of every step of the process, receiving mentorship from a professional screenwriter to complete their script. The script will then go into production with the winner shadowing the director on set. Additional students from the winner's academy will also get the opportunity to shadow heads of department during filming.
The Details!
Students submit a one page treatment of their film idea
(download our handout further down this page for full details on how to put your treatment together).
Treatments should not exceed one page.
Students may only submit one treatment each.
Group treatments are not permitted, except for treatments written in pairs (two writers maximum)
Deadline – Sunday 23rd July 2023
Treatments must be sent to your PQA ACADEMY PRINCIPAL, who will then submit to PQA on your behalf.
Inpsiration!
Monster In The Fridge is the film based on PQA's previous winning Young Screenwriter, Meredith Ryder. Meredith and her academy friends were involved during the film shoot, and were able shadow the film crew, learning exactly what goes into making a short film.
Watch Monster In The Fridge below.
Monster in the Fridge follows a young girl called Molly who feels neglected by her workaholic mother and mean big sister. Molly finds escape from her loneliness in the form of an imaginary friend in the fridge.
---